Recreation in the City of the Future
The City of the Future will protect the natural world, and will also provide extensive opportunities for visitors and residents to enjoy the natural world. Raleigh is already well on its way toward this goal. One of the best developed and most vibrant parts of Raleigh today is its wide array of outdoor recreational opportunities. There are city parks, county parks, state parks and an amazing Greeenway system.
As the simplest example, there is Umstead State Park. How many cities can boast thousands of acres of forest, and miles of deep-woods hiking trails, right next to the airport and just a few miles from downtown? Here's a look at Umstead from the air:
That patch of green to the right of the airport is the park. It is gigantic. You can find more information about Umstead State Park here, and a map of all the hiking, bike and horse trails here.
There are also big lakes in Raleigh with extensive walking trails, fishing and boat rentals, including:
All of these parks have stops on the monorail system.
And then there are miles of beautiful, paved greenway trails for walking and biking, tying the parks together: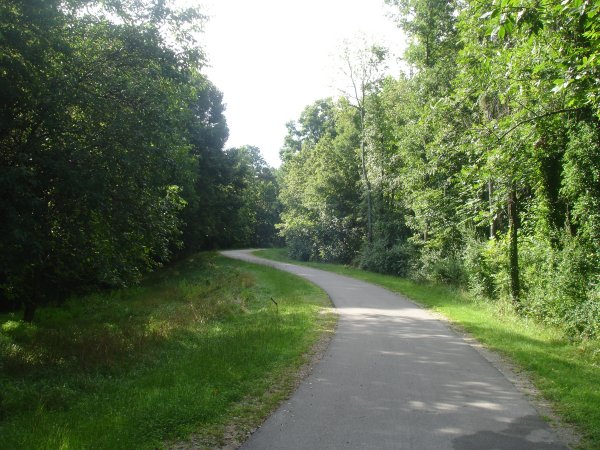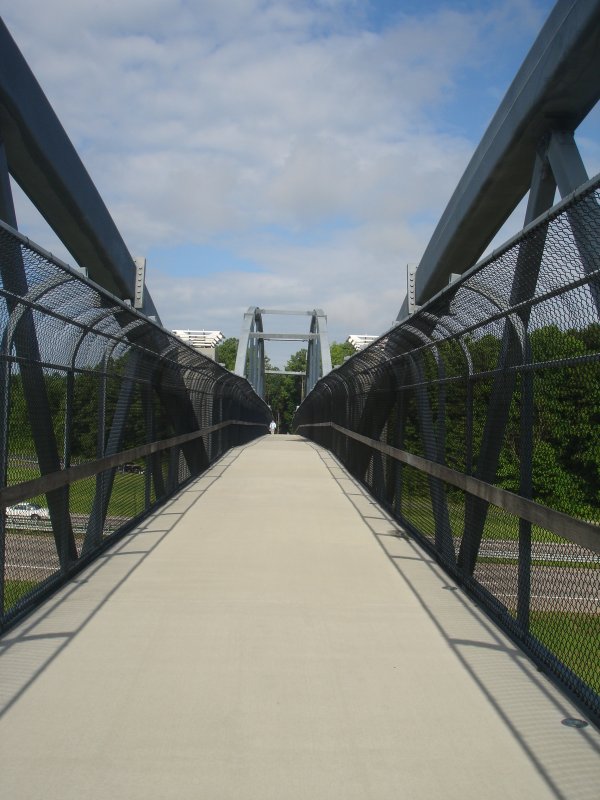 It could be argued that the parks and connecting greenways are Raleigh's crown jewel. The only problem is that this system is nearly invisible to visitors right now. When there is a monorail system providing multiple easy access points, the parks and greenways will be very visible. But what do we do in the meantime?
One thing we could do is provide thick, glossy "Raleigh Recreation" booklets in hotel rooms, along with signage at the parks that is specifically geared toward visitors. For example, if you arrive at Umstead and park in the parking lot, there could be a big, obvious sign, created specifically for convention visitors. It would explain exactly what the possibilities are if you have 30 minutes, an hour, two hours, etc. of time available.
Another thing we could do, especially near the greenways, is provide bike rentals in the same way we provide boat rentals. For example, there could be a city-operated bike concessions at the Art Museum, Umstead and the lakes.
As long as we have such amazing recreational opportunities, we should make the most of them by making them easy for visitors to access and use. Imagine coming to a convention and being able to leave refreshed, after a fishing or biking adventure.
Table of contents: