The Symbol for the City of the Future
The City of the Future needs a symbol - something that people can easily remember. St. Louis has the Arch. Seattle has the Space Needle. San Francisco has the Golden Gate Bridge. What is Raleigh's symbol?
If you have ever been to the North Carolina Museum of Art, you have probably seen the sculpture of the three rings: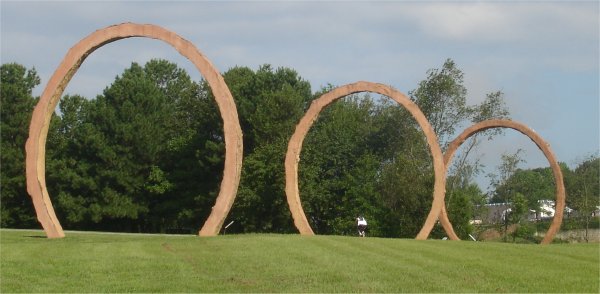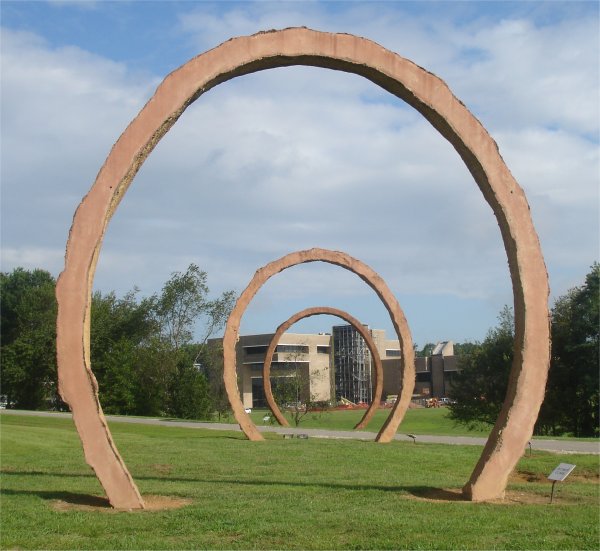 The sculpture is called "Gyre", created by Thomas Sayre.
The three rings depicted in this sculpture might make a simple and elegant symbol for the City of the Future.
Here is one way that we might use this symbol so that it makes a lasting impression. Everyone who arrives in Raleigh does so in a car. Even if you land at the airport, you currently get into Raleigh in a rental car or cab. What if, on the main gateway roads leading into the city, people drive through giant stainless steel rings? In other words, they literally drive through the city's symbol as they arrive.
We can also echo the three rings at strategic points around town. We already have a version at the Art Museum. We could add other sculptures at places like the Civic Center, the Fair Grounds, etc.
Given this symbol, the official logo for the city might look like this: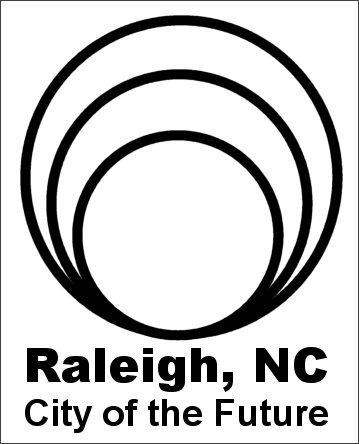 Another related symbol is the single ring, which has a certain purity to it. We can intermix our use of single and triple rings depending on the venue and purpose.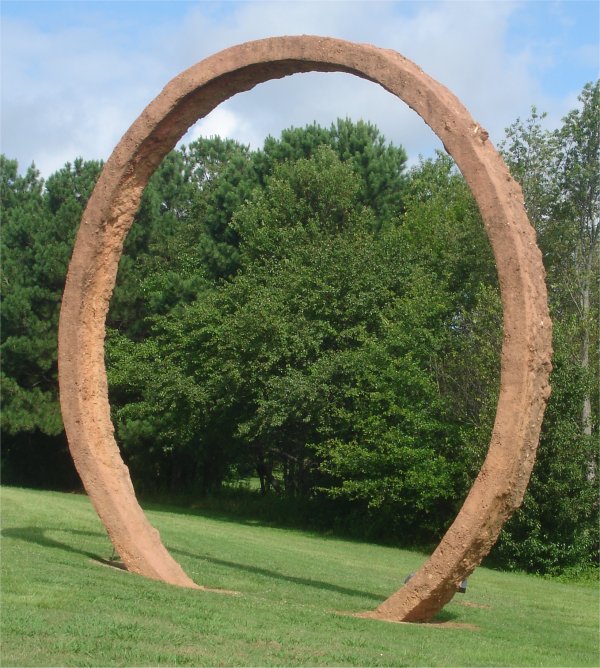 Please add your thoughts and suggestions on the symbol to The Forum.
Table of contents: