Do you love trees? What if you could easily find the biggest, oldest trees in Raleigh and visit these gentle giants? There are oak trees in Raleigh that are 20 feet in circumference and hundreds of years old, but how do you find them and visit them? This app can help:
https://raleighbigtrees.glideapp.io/
This is an app designed for your phone, but it will also work on your tablet or laptop (it will just be phone-sized). In this app you can easily find about 100 of Raleigh's biggest trees. Most of them are giant oak trees, but there are also some giant tulip poplar trees and beech trees. There are even two big redwood trees in Raleigh if you know where to find them!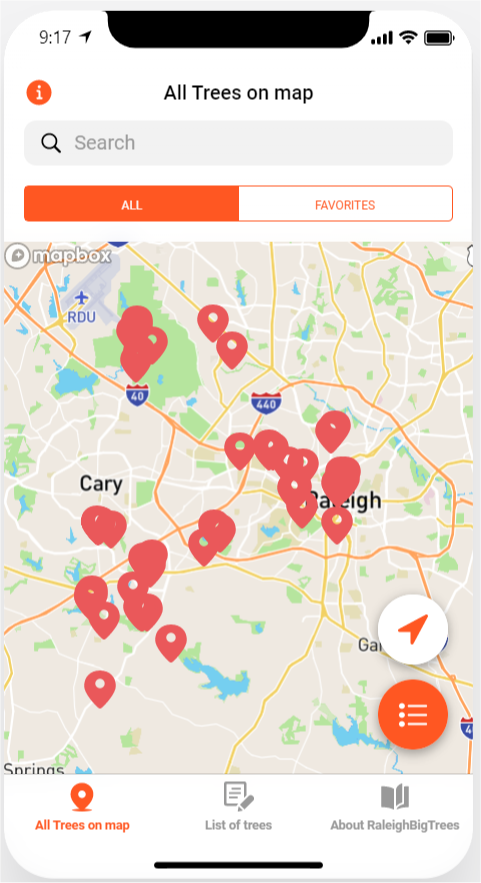 You can use the RaleighBigTrees app to easily find and visit all of these giant trees. You can find big trees in parks like Umstead and Dix, along popular greenways, even right in the heart of downtown Raleigh. Some of them are completely unexpected.
Once you open the app and visit some of these trees, you will find that you have been sensitized to the natural beauty that surrounds us in Raleigh. It is great to live in a place that has so many gigantic, ancient trees.