Appendix A
Restaurant Floor Plans
In Chapter 20, where a 1,000 person experimental city is proposed, one area of interest is the restaurants. If the goal is to feed 1,000 people, and if this is the only eating option for the 1,000 residents, what kind of restaurant space is needed to do that?
One possibility is to have one large, buffet style restaurant for the colony. This facility could get as fancy as the buffet seen at the Bellagio Hotel. A common, slightly more modest, buffet-style restarant in the U.S. is Golden Corral. Here is a typical floor plan: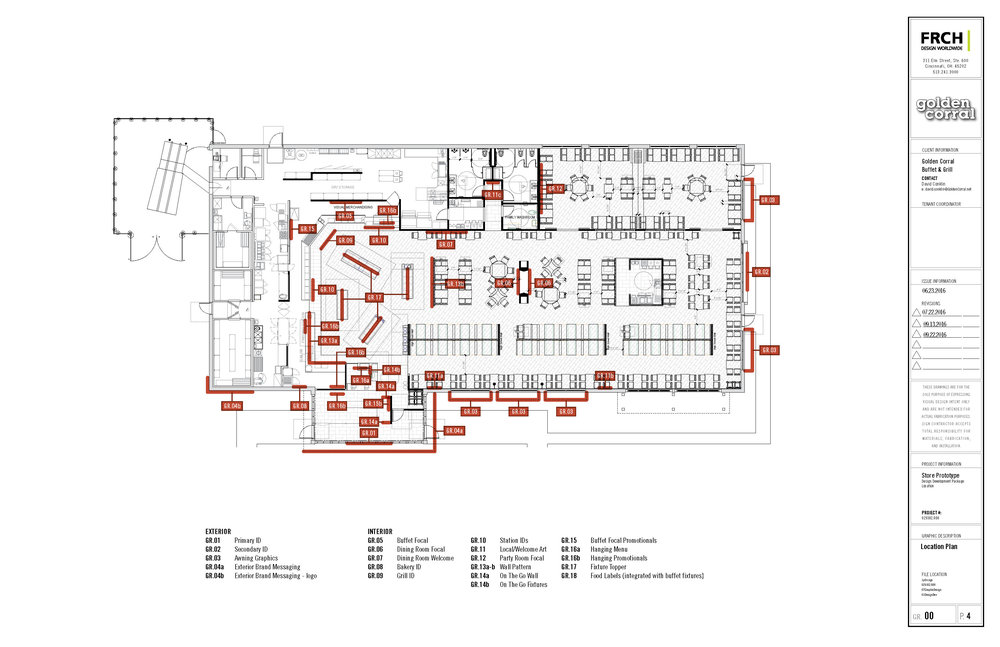 Floor plan for a GC restaurant, seats 500, approximately 21,500 square feet [ref]
The alternative is to have multiple, smaller restaurants in order to provide variety in the dining options. Here is a 200-seat fast food restaurant: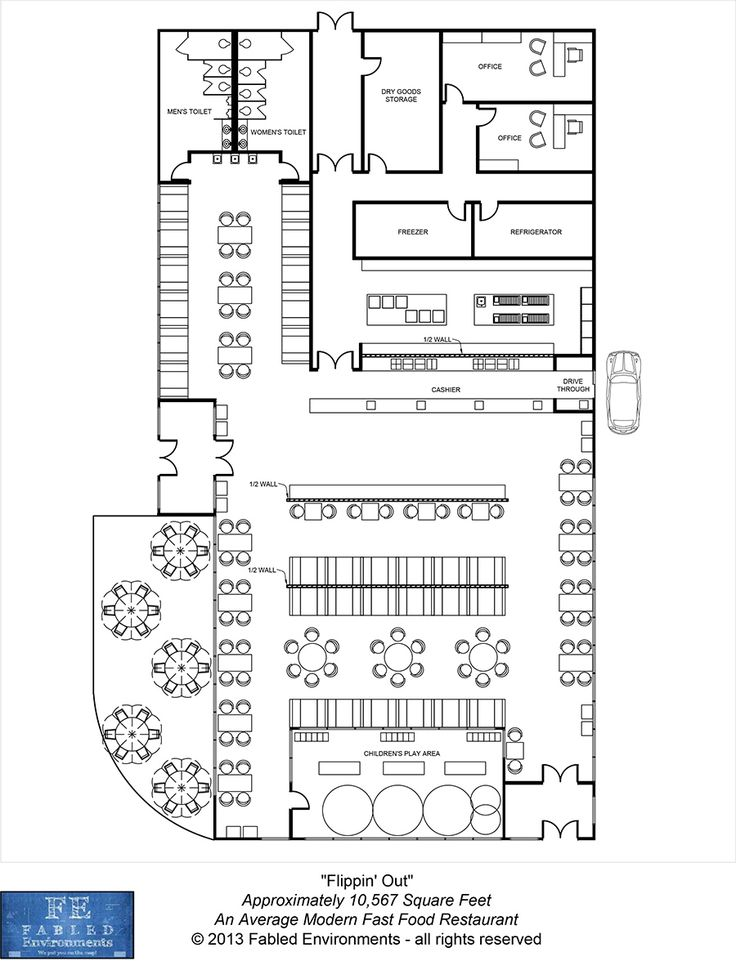 Floor plan for a fast food restaurant, seats 200, approximately 10,000 square feet [ref]
Here is a smaller sit-down style restaurant that seats 80: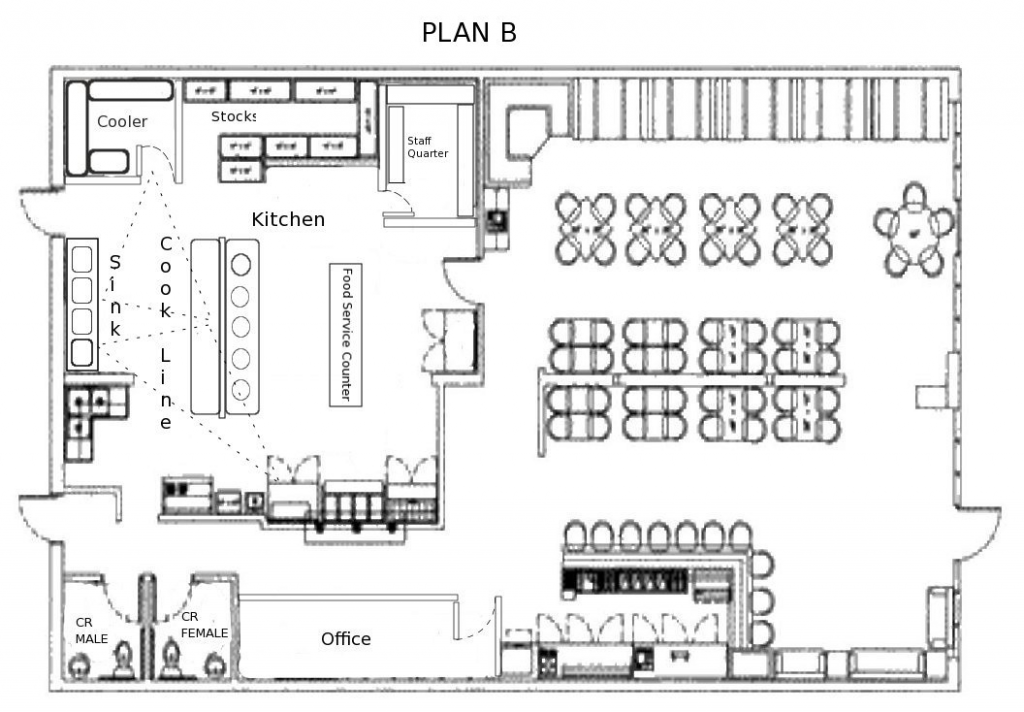 Floor plan for a sit-down style restaurant, seats 80, approximately 5,000 square feet [ref]
And a typical coffee shop: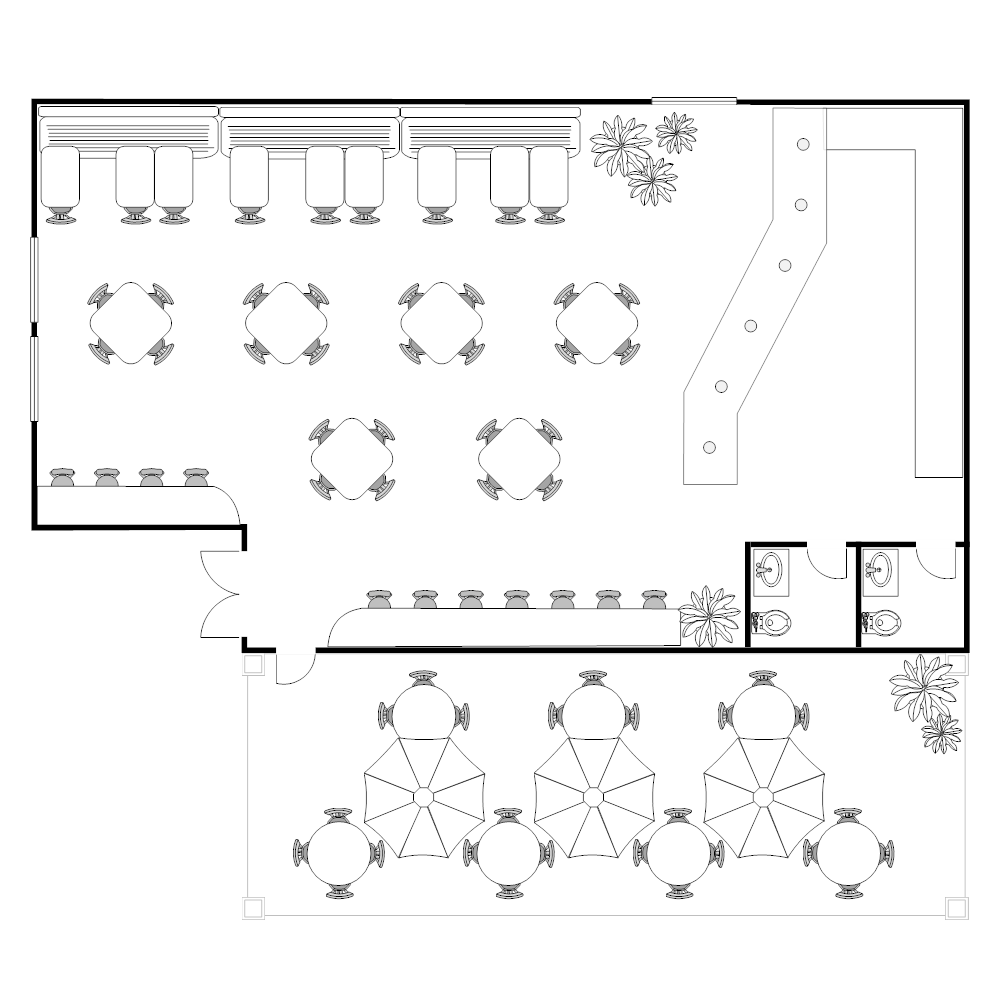 Floor plan for a coffee shop, seats 50 inside, approximately 3,000 square feet [ref]
These examples give you an idea of different restaurant sizes and square footages when planning restaurant space for the colony.
Mars Colony Table of Contents
[Feedback and suggestions on any part of this book are greatly appreciated. Contact information is here.]