If you don't like the idea of getting your hands dirty, or you don't like the idea of working outdoors, and truck driving is not your thing, then one possibility is a job in Information Technology, also know as IT. This job category can take many forms, but in all its forms you will be working with computers in one way or another.
When I go to Indeed.com this morning and look at this page, I see this range of average incomes in the IT field: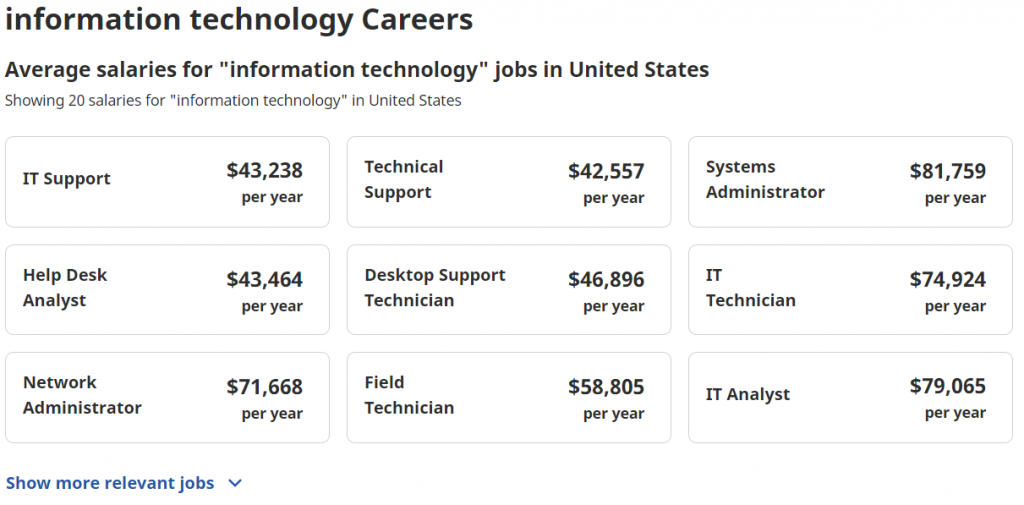 These averages are much better than minimum wage, and chances are that any room containing computers is indoors and air conditioned.
To become an IT professional, you will likely need some training, and you will need to get one or more certificates (which you get by taking a test in a testing center). You need training so that you can learn all of the vocabulary, tools and techniques of the trade. Your local community college may have less-expensive (sometimes free) ways to receive this training. There are also a number of for-profit schools that will happily take your money in return for training and, sometimes, a promise of job placement.
You can start your search for training with a simple search like this:
https://www.google.com/search?q=it+training
You will see a lot of ads, and a lot of options. There are many different ways to receive training, as these examples show:
You will also start to notice some specialties getting extra emphasis. One of these is cybersecurity.
Cybersecurity IT
Right now there is a shortage of people who can help companies and government agencies secure themselves from cyberthreats – everything from teenage hackers to cyberterrorists to foreign governments bent on cyberwarfare.
You can find hundreds of articles that describe the shortage like this:
As The End Of 2020 Approaches, The Cybersecurity Talent Drought Gets Worse
"The information technology industry has a real problem on its hands – and it's only getting worse. While cybercrime grows exponentially, businesses are facing a severe cybersecurity talent drought. The supply of available, qualified security professionals is insufficient and the competition for services has dramatically increased."
What this means is that cybersecurity IT jobs fetch a premium right now. If you start probing into the training possibilities, you will again see hundreds of options:
https://www.google.com/search?q=cybersecurity+training
An article like this shows a number of different options:
Best online cybersecurity courses of 2021: free and paid certification programs, degrees and masters
"One of the best ways to do this is by signing up for a free online taster course, which introduce some of the basics. These are a great way of seeing if this is the sort of career you'd like – but if you want to become an industry professional, then you'll need to sign up for more advanced courses."
You could also get a taste by simply searching for cybersecurity explainer articles in Google. Jump in with some relevant search terms and see what you find. Things like:
Whether you are interested in general IT or a more specific field like cybersecurity, there are a million options available online to help get you started.
More Jobs Articles
Easy directory of all of Marshall Brain's Jobs-related blog posts: